PREMIER LEAGUE
Liverpool vs Arsenal Live Streams
December 21, 2014 • 16:00 • Anfield, Liverpool
Referee: M. Oliver
Match Highlights & Full Match Replay – available after the game end
Only a week after losing in Manchester 3-0 to Red Devils, Brendan Rodgers' side welcome Arsenal in another derby clash, hoping to bounce back and to cut the gap behind the 7th Gunners and to try to save what looks like another "hit & miss" season. The Reds from Liverpool currently sit on the 11th place having 5 points less than Arsenal. Last season both teams enrolled home wins in Premier league while in FA Cup Arsenal were better with a home 2-1 win.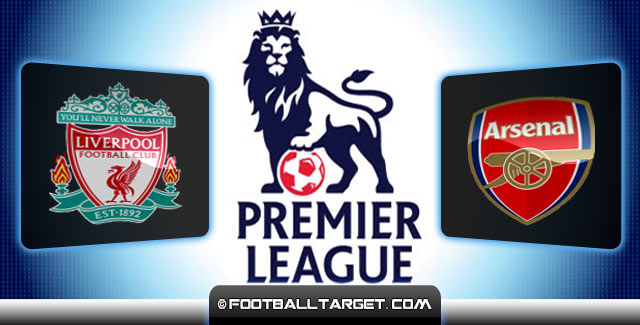 Last season Liverpool trashed the Gunners at the Anfield 5-1, and the Reds fans are hoping to relive similar outcome this Sunday. But to be fair, last season the Reds were the Premier league runners-up and they had a much stronger team led by superb striker Luis Suarez and in-form Daniel Sturridge. The current place , 11th, this season suggest exactly that. A draw against Basel at home, knocked Brendan Rodgers' side from the Champions league, so the Liverpool Reds will continue their Europe journey in the UEFA Europa league competition.
Results which no one could expect after the last season, and spending a huge money on many new players. None of them proved to be a good investment and Luis Suarez departure proved to be a bigger problem than Rodgers expected.
After win against Stoke City and Leicester, Liverpool was hold off at Anfield by Sunderland in a goalless draw, while in the last round Louis van Gaal's Manchester United smashed three past Mignolet at the Old Trafford. Still, it must be said, that Liverpool was unlucky to score in that game. Ahead of clash with Arsenal, this mid-week Liverpool in the Capital One Cup sealed the semi-final place after a 3-1 win over the Championship leaders AFC Bournemouth. Chelsea are the next on their way to the final, but a win vs AFC Bournemouth certainly will boost the bad mood in Liverpool's locker-room.
Brendan Rodgers is under pressure following, and who could not blame him after the bad season so far, but it's not all in his hands, as we said, none of the new players did brought improvements to Liverpool. Rodgers said that he wont change a lot for this game, but he can't count on defenders Johnson, Flanagan & Lovren (doubt), striking duo Sturridge & Suso due to injuries, while Mario Balotelli is suspended.
"Internally, it will continue our spirit and our focus," he said. "Arsenal did OK at home last week as well. They won 4-1 and played really well against Newcastle, but we'll be looking to focus on our game.
"They've got outstanding players, but the focus will be on ourselves and looking to bring our game in an important game."
Arsenal current form is very good. From the last six games, Arsenal have won 5 of them, and lost only once. It was on tour against Stoke City, 3-2. In Turkey, Gunners smashed with 4-1 Galatasaray and sealed the second place in their group. A Champions league last-16 draw has set AS Monaco for Gunners, the club in which Wenger started his coaching career. With the same 4-1, Arsenal smashed and Newcastle in last round, club which ended Chelsea's unbeaten run this season.
Arsenal have celebrated three times from their last four trips to the Anfield. Still, the last trip to to the red half of Merseyside still hurts and Arsenal boss, Arsene Wenger aim to avoid a repeat of last season's 5-1 drubbing.
Every defeat hurts and every defeat is a scar in your heart forever, but we also have very good memories at Liverpool," he said.
"We won many games at Liverpool as well and, even last year when we lost against them, a week later against the same team we won 2-1 at home in the FA Cup.
"We want to have continuity. It is a very important period now.
"Over the Christmas period, we play four Premier League games. At Christmas we'll come back strongly in the league, I am sure.
"When you get over the hill in January, you look towards the end [of the season], and how you come out of the Christmas period is of course very important."
As for the clash with Liverpool, Wenger is still having problems with the injuries of players. The GK Ospina, defenders Koscielny & Monreal, midfielders Wilshere, Arteta, Ramsey, Rosicki, Diaby, Ozil & Walcott are all sidelined for this game.
Team Probable Lineups
Liverpool : Jones – Kolo Toure, Skrtel, Sakho – Henderson, Lucas, Gerrard, Marković – Coutinho, Sterling, Lallana
Arsenal : Szczesny – Debuchy, Chambers, Mertesacker, Gibbs – Flamini – Oxlade-Chamberlain, Sanchez, Cazorla, Welbeck – Giroud