Atletico Madrid returned to the Spanish and European elite, in big style, and wants to stay there. To do so, the club needs some new players, and according to their wish list and the names of the players which the Los Colchoneros want to bring, definitely it's one of the most ambitious projects in the club's history.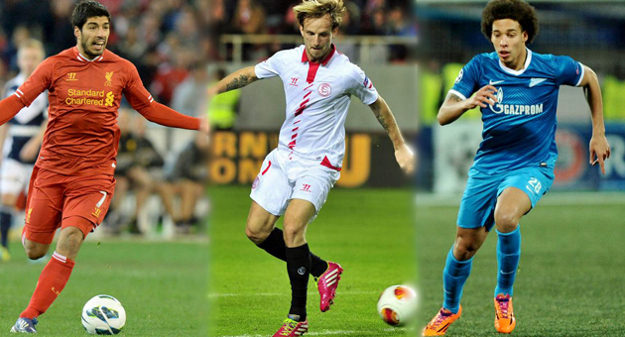 Screenshot : Marca.com
Of course, all of this would not be possible without a big transfer budget, because of which the leading people of the club have met with sponsors from Azerbaijan, trying to persuade them to give them more money.

Players who they want to see this summer at the Vicente Calderon are Luis Suarez from Liverpool, Ivan Rakitic (Sevilla), Witsel (Zenit St. Petersburg), Moreno (Sevilla), Gonalons (Lyon), Valbuena (Marseille) and Correa (San Lorenzo).
And all this was discovered because the paper with a list of the names was left on the table in the restaurant in Pozuel, where dined the Atletico president Enrique Cerezo, the sporting director Jose Caminero and the two representatives of the Azerbaijani sponsors.

On paper, in addition to players' names and dates of their birth, duration of contracts, was a market value and compensation clauses which the players have in their clubs.