Eden Hazard has dropped the biggest hint of joining Real Madrid in the summer…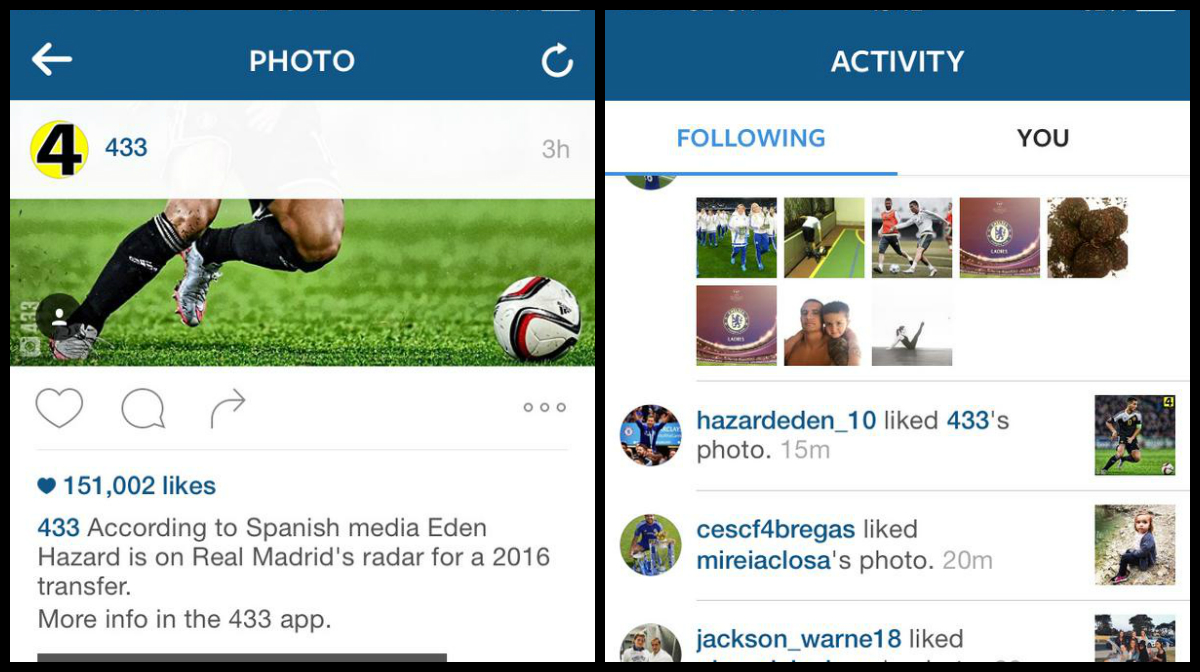 The Belgium international liked a post on Instagram which said "According to Spanish media Eden Hazard is on Real Madrid's radar for a 2016 transfer".
Eden Hazard who was phenomenal last season in which Chelsea won the Premier League and the Capital One Cup. He also won the PFA player's player of the year. Last season Eden Hazard boldly stated he is happy at Chelsea and joining Real Madrid is nothing but false.
Mourinho on Chelsea

Chelsea form this season has been terribly from the start and Jose Mourinho dropped Eden Hazard on the weekend against Aston Villa, and said the player needs to come up to the level required by the team.
Today Jose Mourinho, said in the press conference ahead of Chelsea's game in the Champions League Dynamo Kiev that he would not reveal whether Eden Hazard will start the game yesterday or not.
Mourinho said, 'If he plays tomorrow (Tuesday) I don't tell you. The players don't know,'
I didn't say he had a better season than Ronaldo
'Last season he won one of the most important titles in football, which is the Premier League, and (he was) absolutely decisive for Chelsea. Last season he had a phenomenal season.'
Should Eden Hazard hand in a transfer request to join Cristiano Ronaldo and Gareth Bale?