Fernando Torres returned home, to the club where he started his football career, Atletico Madrid.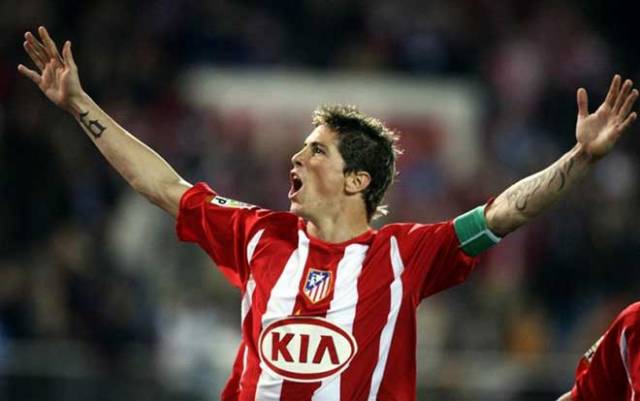 The Spain striker was considered before as one of the world's best after his superb time in Atletico (91 goals in 244 appearances) from which he moved to England and Liverpool. The Reds' fans still remember Torres' goal for Liverpool, and exactly those goals were the key reason why Chelsea FC spent more than 50 millions to sign him. Still, something went wrong and Torres' career went down hill in Blues jersey.
Epic misses, small number of goals, forced Chelsea to gave up on Torres and to search for some other striking options. This year, the Italian AC Milan loaned Torres but it was only one bad move for Torres, as he didn't play a lot for the Rossoneri, and his stats once again were bad. Only one goal in 10 Serie A appearances.
Now, the 30-year-old Torres comes back where all started, to Atletico Madrid looking to revive his career. A part of Torres' deal was a until Alessio Cerci who is going in the other direction until the end of this season.
A statement on Atletico Madrid's official website :
"Fernando Torres returns to Atletico Madrid after an agreement was reached between our club and Milan as the international striker will play on loan for the remainder of the season and one more campaign."
"Signing with our club is subject to the relevant medical examination that the player must undergo to join the team.
"The loan will be official on January 5, the day the winter transfer market opens in Italy."
"This has been a fantastic club over the last few years winning many trophies. There is a time when everyone must go back home," Torres said at the International Sports Conference in Dubai.
"I made my dream come true when I played my first game for them at 17. I tried to go back to the first division but I couldn't lead the team back to Europe and I left because we both understood it was best for both.
"It is seven and a half years since I left, but the passion to play for Atletico was always there. I have been waiting for that time for many years.
"It is difficult to explain with words how I feel right now. I can't wait to land in Madrid."
UPDATE :
Fernando @Torres has just landed at Barajas Airport. He sends greetings to all. #TorresIsBack. #GoAtleti pic.twitter.com/3agAf19Vel

— Atleti English (@atletienglish) December 30, 2014
¡Torres YA ESTÁ en Madrid! ¡Todas las IMÁGENES del REGRESO más esperado, a las 15:00 en @JugoneslaSexta! pic.twitter.com/As8kGOovDK

— El Chiringuito TV (@elchiringuitotv) December 30, 2014
Spectacular welcome to @Torres in Madrid! Many members of the media have come to the airport. #TorresIsBack #GoAtleti pic.twitter.com/L8hNyEBoLB

— Atleti English (@atletienglish) December 30, 2014
Watch Fernando Torres' best goals for Atletico Madrid