Manchester United is one of the most glamorous clubs in England, if not in the world. Under the tutelage of Sir Alex Ferguson, the club managed to be on top of the league for many years.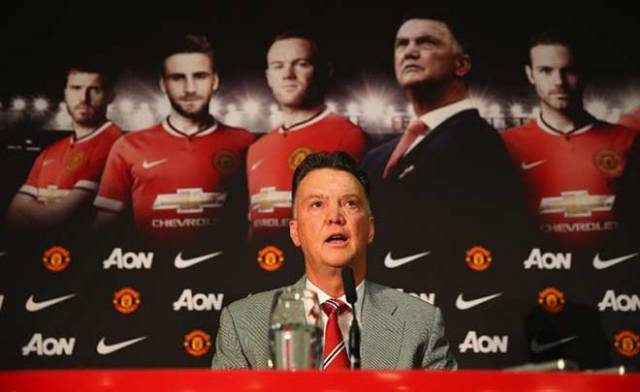 It wasn't until Ferguson retired that the league became a level playing field. With Fergie at the helm, United maintained a vice-like grip on the opponents. When he left and David Moyes was chosen as his successor, the aura around United was gone.
2014 was particularly disappointing for United fans. The dreaded reign of Moyes put United out of Europe. After amassing a whole lot of unwanted records, Moyes was sacked in the summer.
The immensely successful Dutch manager Louis Van Gaal was welcomed at the club with much fanfare. The initial euphoria was replaced by skepticism which later turned into frustration when the results were not forthcoming.
Confusion on the pitch translated to poor results. There was even a second round humiliation at the hands of MK Dons. And suddenly, the fans were left wondering if there would be a turn around.
But, as he's done with all the teams he managed earlier, Louis Van Gaal saw his team settle slowly. And United settled into good rhythm and even surged to third place in the table. Before the festive fixtures started, there was even talk of a traditional 'United march' towards title.
Though winning the title this year is definitely preposterous, the signs of United's revival are definitely clear. 2015 brings lots of enthusiasm and anticipation for fans, administrators and players alike at this great club.
Hopes of getting back to Champions League now look well placed than ever; and with more money to aid the manager's plans in transfer windows, it looks like the red half of Manchester will rise again.
Prediction for 2015: 3rd place finish at best but look good to qualify for Champions League
Important Players for 2015: David De Gea, Angel Di Maria, Wayne Rooney and Kevin Strootman