[wptab name='Match Preview']Chelsea have lost the home game to Sunderland thanks to late Borini's penalty winner, and Brendon Rodgers's men now, have a chance to increase the gap to 5 points this Sunday if they beat Norwich City, who sit on the 17th place and the league survival is still under a question mark for the Canaries .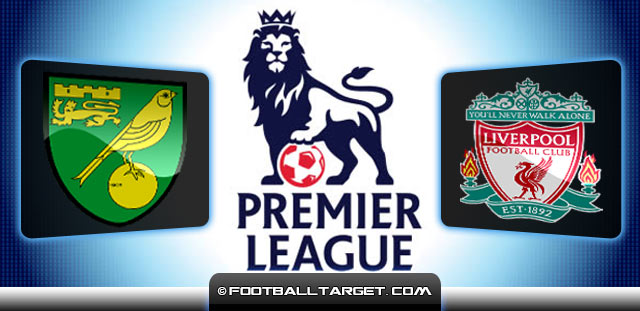 Last weekend defeat at Fulham leaves the Canaries just one place and two points above the relegation zone and the last three teams, but this doesnt seems to worry Adams, who believes that his men have what it takes to upset Liverpool title hope and a brilliant recent run. but still believes the Reds are favourites for the title.
"I saw everything I wanted to see apart from a goal," he told the club's official website. "They're the best team in the country at the moment on merit, they're top of the table and it's their title so to speak, it's theirs to lose.
"It's been such a long wait so it brings its own pressure. All runs are due to come to an end sometime and why not at Carrow Road on Sunday?"
As for Liverpool, barely someone could predict ahead of the season that the Reds would be the leading team with just three games to go. Carried by the top goalscoring duo Suarez – Sturridge, Gerrard at the midfield and the brilliant manager, Brendon Rodgers, the Scousers almost can start to celebrate a new Premier league title, which they waited for the long 25 years.
Liverpool currently is the number 1, having 77 points, Chelsea are on the second with 2 points less, while the third placed Man City have 2 games less and 6 points less. Liverpool have 3 more games to play. If they win all of them, the Reds will lift the trophy. Having in mind that City wins both postponed games even with a one defeat Liverpool could still be the leading team if they beat Norwich. If they fail to do so, they can't suffer a defeat to Chelsea. If Rodger's men manage to defeat Norwich, the next round's game at Anfield against Chelsea could be the crucial and win in that match could give us more answers about the new champion.
Rodger already a few time said that he doesn't want to dream ahead, and he tries to focus his players on game to game scenario.
We never look too far ahead and that's the key to managing that expectation," said manager Brendan Rodgers.
We never look too far ahead and that's the key to managing that expectation," said manager Brendan Rodgers.
"We have to do the job against Norwich. We've had other games where we've had pressure, we had to stand up and be counted. We do not underestimate them, we know they are a threat."
The 8th games unbeaten Reds will be without Jordan Henderson, who is serving the first of a three-match suspension, while Adams still cant count on Elliott Bennett (knee) and Joseph Yobo (calf).
Probable team lineups
Norwich City : Ruddy – Martin, Whittaker ? , Bassong, Olsson – Howson, Tettey – Snodgrass, Fer, Redmond – Hooper
Liverpool : Mignolet – Johnson, Skrtel, Sakho, Flanagan – Gerrard, Lucas, Allen – Sterling, Suarez, Coutinho
[/wptab]
[wptab name='Match Video News']
Liverpool are favourites for title – Adams
Norwich City manager Neil Adams on Friday (18 April) considered Sunday's (20 April) Premier League match at home to league leaders Liverpool.
Liverpool won't underestimate Norwich – Rodgers
Liverpool manager Brendan Rodgers said on Thursday that his side "don't underestimate" Sunday's opponents Norwich City and also insisted complacency had not crept into the English Premier League leaders.
Liverpool aren't celebrating title yet – Rodgers
[/wptab]
[end_wptabset]