Borussia Dortmund has declared striker will not be sold before his contract ends.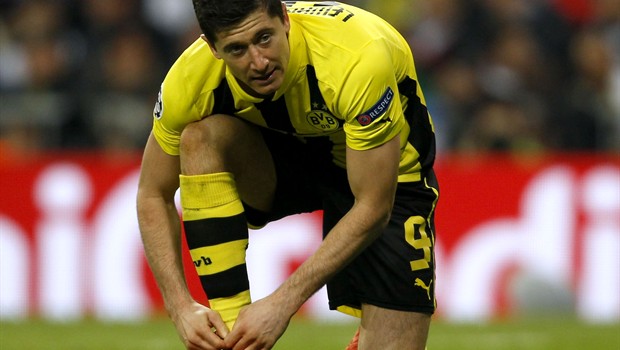 Dortmund star striker wanted by Chelsea and Manchester Clubs was on the verge of joining arch rival Bayern Munich according to his agent but Hans Joachim Watzke the general manager of Borussia Dortmund has shrugged off any possibility seeing Robert Lewandowski play for another club next season.
Hans Joachim said: "Robert will definitely be playing for Borussia Dortmund next season. We need this security to be able to plan for the season."
The Polish star showed his world class performance against Real Madrid scoring four times to lead his club to the Champions League final last season.