A clash between the Serie A runners-up and the reigning Premier league Champion, Manchester City for sure can be called as the most interesting match of the last round of the Champions League, as both Roma and Manchester City can seal their place in the last-16. What makes it even more interesting is the fact that even the Russian CSKA Moscow can in some combinations, do the same but they will have to beat Bayern Munich in Germany.
The Romans have to beat the Citizens or to play a goalless draw, while any other results goes in a favour of the English side due to better goals difference. The first encounter between these two sides at Etihad ended without a winner, 1-1.
UEFA CHAMPIONS LEAGUE
AS Roma vs Manchester City Live Streams
December 10, 2014 • 19:45 • Stadio Olimpico, Roma
Referee: M. Mažić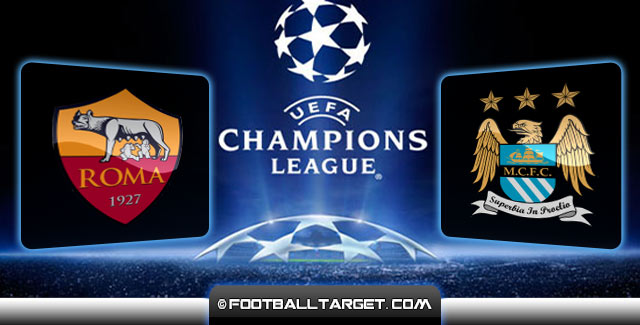 A heavy home defeat by Bayern Munich 7-1 and a 2-0 defeat to the same team, put the Romans into position where they have to hunt a win over the Citizens, if they fail to play a goalless draw. If Roma beats Man City and CSKA Moscow manage to shock the Allianz Arena, Roma still would be the second placed due to better goal difference vs CSKA and a high 5-1 win over the Russian side.
In domestic championship, Roma is still three points behind the league toppers, while in the last round Roma played the home 2-2 draw against Sassuolo, after coming from (2-0) behind. Ljajic was the man of the match as he striked twice to ensure a point for his team. For Man City clash, Garcia cant count on three defensive players, Torosidis, Castan and Balzaretti.
Roma head coach, Rudi Garcia, claims that he is disappointed not to face Sergio Aguero when Manchester City travel to Rome for the final Group E game of the Champions League. Roma, City and CSKA can all still qualify for the knock-out stages.

AS Roma probable lineup : De Sanctis – Maicon, Yanga-Mbiwa Astori, Cole – Pjanić, de Rossi, Nainggolan – Gervinho, Totti, Ljajić.
Unlike Roma, Manchester City after four rounds, had only two points. A 1-1 draw against Roma, a draw in Moscow, defeat to Bayern in Munich, and the shocking home defeat to CSKA Moscow which put the Citizens into this place. Fortunately in Manchester led by brilliant Sergiou Aguero, Man City came from behind and beaten Bayern Munich 3-2. Manuel Pellegrini would want to count on him once again, but he is sidelined for this match due to injury. With David Silva also out, Samir Nasri still remains confident that his team have what it takes to beat AS Roma.
"If we play our game, we will win against Roma," he told beIN Sport. "The greatest risk is to play with pressure and to have this apprehension.
"If we don't ask questions, and we play our game, then we will do it. We have more qualities.
"If we are eliminated from the Champions League, this is not the fault of the coach, it is the players who are on the pitch."
How big impact a win over Bayern was, suggest the recent run of Man City, where they entered four wins in a row, and came only to three points behind the Premier league leaders, Chelsea FC.
Pellegrini ahead of "very important" Roma clash

Manuel Pellegrini's troubles doesn't stop there, as Yaya Toure is suspended, while Jovetic, Nastasic and Kompany are also out due to injuries.
Man City probable lineup : Hart – Zabaleta, Mangala, Demichelis, Clichy – Navas, Fernando, Fernandinho, Milner – Nasri – Džeko