April 13, 2012 7:30 PM BST
Mercedes-Benz-Arena — Stuttgart
If Stuttgart the form in which he play now, found earlier today he would fight for positions which leads in the Champions League and not only in the European league. Stuttgart has contributed greatly to attraction of Bundesliga, and the goals from the match with Dortmund are already running at the peak of all the sports programs that keep to themselves.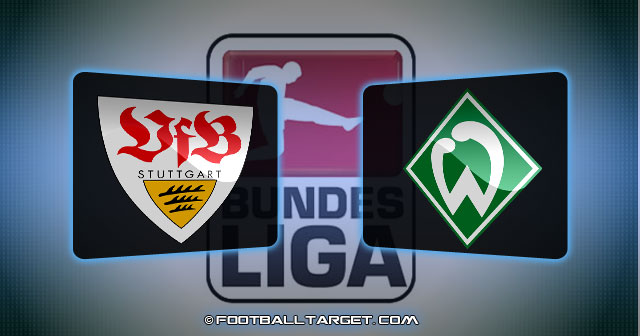 If the term – inversely have tried to express football terms, it is enough to say Stuttgart – Werder. How is a form of Stuttgart at a high level and still growing, so the team from Bremen sinks, stumbles, falls.
From the team that fought for the Champions League now they out of even comforting position which leads to Europe league.
Four rounds without a win, just two wins in 12 meetings, Werder could not find good form or results. Is it possible that this shook even the seat of Thomas Schaaf, who sits 13th year on the team bench in Bremen as Coach?
Nevertheless, to predict the outcome of this meeting is totally in vain. Last year we saw everything from Werder outright wins to the defeats of 6:0.Maybe we all expect a safe home win, but the only this which is predictably here is complete unpredictability of these clubs.
Last match Werder Bremen played at home where he despite leading of 1-0 against Borussia Mönchengladbach needed to save a points from that match as Mönchengladbach overcome 1-0 deficit and with two goals of Mike Hanke took the lead.However,Naldo goal in the 74th minute was the goal which set the final score.
To contrast,Stuttgart easily past away match against FC Augsburg,where the host took the lead in the fifth minute,but Stuttgart footballers once again shown how determinated they are,and with goals of Serdar Tasci in 24′,and Martin Harnik in 34′ left on the half time with 2-1 lead.Vedad Ibisevic in the 84th minute set the final score of 1-3.
Probable lineups :
Stuttgart: Ulreich – Sakai, Tasci, Niedermeier, Molinaro – Kvist, Gentner – Hajnal, Harnik, Schieber – Ibisevic.
Werder: Wiese – Ignjovski, Affolter, Sokratis, C.Schmitz – Fritz, Naldo – Junuzovic, Marin – Rosenberg, Pizarro.
Prediction :
Stuttgart is in a great run of form and certainly they are the favorites in this match, but still we will not decide on such a prediction, but on what is still more certain, and this is a new goals galore. Traditionally in Stuttgart teams play such a game, and what they show in recent matches suggests us just that.So,over 2,5 goals.