Gonzalo Higuain (28) moved from Napoli to Juventus with compensation of 90 million euros. Transfer is confirmed after the Bianconeri at the headquarters of the Italian football league have deposited signed contract with the Argentinian player and bank guarantees which can confirm that the reigning Champions in two years will pay the specified compensation.
This is the biggest transfer in the history of Italian football, and the third largest in the history of the world, after Real Madrid broke the first two records with the purchase of Gareth Bale (101m) and Cristiano Ronaldo for 94 million euros.
Higuain has signed a contract for four years with the Old Lady, and the Argentinian striker for each year will receive 7.5 millions of euros, while in Naples he was earning arround 5.5 million per season.
Niente da dire, @G_Higuain, il bianconero ti dona. #BienvenidoPipita pic.twitter.com/YGExgmgnz9

— JuventusFC (@juventusfc) July 26, 2016
New Juventus striker in his career has scored over 220 goals for River Plate, Real Madrid and Napoli, where last season with 36 goals he was the top scorer of Serie A. Higuain's fourth significantly signing of Juventus in the summer transfer window after the old-new champions have previously signed Benatia, Dani Alves, Pjanic and Marko Pjaca.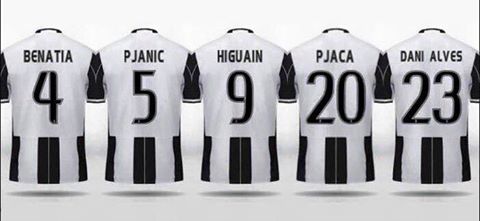 Speaking of the highest transfers ever, according to the latest news, what should be the highest paid transfer ever, Paul Pogba's return to Old Trafford is doubtful.
The biggest obstacle to this transfer is allegedly Pogba's agent Mino Raiola who cancelled a medical examination of the French midfielder. Pogba his medical was supposed to do in Miami, where's he on vacation, but Madrid's AS says that the most famous agent in the world has stopped the examination because of personal interests.
Raiola is seeking 25 million fee, and he's the only obstacle in what should be the biggest transfer in history in which Manchester United for the 23-year-old Frenchman would cash out 120 million euros. Until it's get sorted out who should pay 25 million to Raiola, Pogba's transfer to Man United is on hold.
Otherwise, Pogba at Juventus' preparations for the upcoming new season must appear on August 7, and United is the only club that he ready to splash a huge money to sign the midfield.