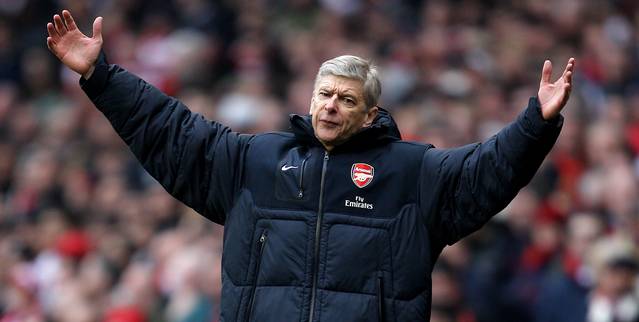 Arsenal were simply sensational in their final game of the season against West Brom, running out easy 4-1 winners with a hat-trick from Theo Walcott & a quite stunning strike from Jack Wiltshire. But they finish the season yet again as the team who play the most beautiful, technically brilliant football, but who are still lacking that 'special something', that extra 1% that would transform them from also ran's into champions.
One position that they really need to recruit is in between the sticks. Both Ospina and Szczesny are very good goalkeepers, but a Championship winning team needs a great goalkeeper and Arsenal have never quite managed to fill the substantial boots of David Seaman, which has proved a source of constant consternation to Arsene Wenger.
So what are Wenger's options? In terms of the Premiership, Petr Cech is reported to be looking for a move from Chelsea that would guarantee him first team football; but there is no way that Chelsea would sell a player of Cech's calibre & ability to another premier league club – especially a club who with a few tweaks could be challenging them for the title next season. Simon Mignolet, who has had a less than assured season (mainly due to working behind a Liverpool defence that is leakier than Fukushima Power Plant) would be an excellent acquisition should Wenger manage to persuade Brendan Rodgers to part with the Belgian international.
Perhaps Fraser Forster, a keeper very much in the commanding mould of David Seaman, could be tempted away from Southampton with the carrot of Champions League football next season? The giant stopper continued to impress this season following his £10m summer 2014 move from Celtic. However, during his side's 2-0 victory over Burnley at St Mary's in March, Forster fell awkwardly as Sam Vokes closed him down, badly damaging his left patellar tendon.
Although reparatory surgery is reported to have been successful, Forster now faces a recovery period estimated at between 9 & 12 months, so, in the short-term at least, Forster is most probably off Wenger's shopping list.
Outside of the English Premier League, former Liverpool hero Pepe Reina, still only 32 years old, is currently warming the bench at Bayern Munich; and with Manuel Neuer as the number 1, Reina ever being first choice keeper is about as likely as Wayne Rooney winning Mastermind. Wenger might choose to go for youth – hasn't worked out too badly for Manchester United… twenty-two year old German keeper Marc-André ter Stegen has represented his country at every level , making his full international debut in the summer of 2014, and tipped as the eventual successor to Manuel Neuer.
However, Barca currently prefer the experienced Chilean International Claudio Bravo in between the posts so Arsenal may be able to tempt the talented young German with the prospect of regular first-team football. A better bet is perhaps is Stegen's countryman, 30-year-old René Adler. After six years at Bayer Leverkusen, Adler joined Hamburg in May 2012, hoping that the move would help resurrect his international career. What he did not contemplate however, was the rise & rise of Manuel Neuer.
Whoever Wenger goes for, it is generally accepted that a solid, experienced and proven goalkeeper could provide the organisation needed to shore up an Arsenal's defence who much like the rest of the team are not lacking in talent and potential, but who, through a combination of inexperience & loss of concentration have been criticised at times this season for folding like a wonky deck chair.