Manchester United and officially sacked the Scot, David Moyes, and Ryan Gigss will step in on the hot seat until the end of season. Question, who will be the next Manchester United manager, remains !?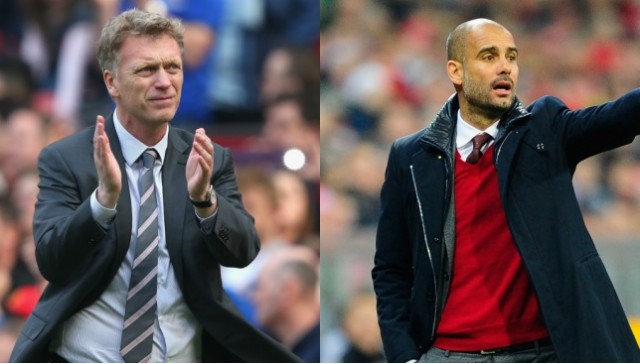 United failed to reach the Champions league spots for the next season, and most probably the Europa league competition. With this in mind, managers from bigger clubs, most likely wont arrive at United, which means only the free ones, will battle for United's bench.
As David Moyes's potential successors Jürgen Klopp , Borussia Dortmund coach , Diego Simeone , who is doing a fantastic job on the bench of Atletico Madrid , Lauren Blanc , coach of the French champions PSG who had previously led the French national team and playing career ended just at Manchester United , and trophy Dutch expert Louis van Gaal , currently Dutch national team, until the end of the World Cup in Brazil are mentioned .By the end of the season Manchester United should take the legendary Welshman, Ryan Giggs
Speaking of taking a job at United, already three from above mentioned managers have said, no !
First that made Borussia Dortmund coach, Jurgen Klopp, , and later the same have done, Pep Guardiola and Laurent Blanc . However , the coach of PSG , was somewhat less convincing than his colleague from Bayern .
– With Bayern last year I signed a three-year contract and I feel that together we can continue to thrive . I replaced my Catalan culture with German , and it was not easy . I still need time , we still have work to do here . I feel comfortable , people respect my work and I intend to stay here – Guardiola said .
Blanc, however, at a press conference ahead of the league match against Evian got a question about Manchester United.
– I'll stop you here. I want to talk only about Evian. I see what you mean, and this issue is completely irrelevant – said Blanc, who currently is negotiating an extension of cooperation with PSG.
Meanwhile, the ESPN announced that the most likely successor of Moyes will be Louis van Gaal who will take over Man Utd after the World Cup in Brazil.
ESPN is calling on reliable sources and claims that United have made ​​the first steps towards bringing the 62-year-old Dutchman who could be an interim solution until the club is able to bring their desired target.