April 28, 2012 2:45 PM EDT
Stadio Olimpico — Roma
Match : AS Roma vs Napoli,Serie A
In the first of two derby´s of 35th round of Italian Serie A at Olimpico in Rome meet the two teams that are still struggling to go to Europe, but the guests from Naples currently occupy fourth place and have four points more than seventh placed AS Roma. And to such advantage they actually came just in the last two rounds, where they celebrated the victory, unlike the Romans who were defeated both times, but they can boast that they in their duel in the fall of this season managed to celebrate in Naples 3:1.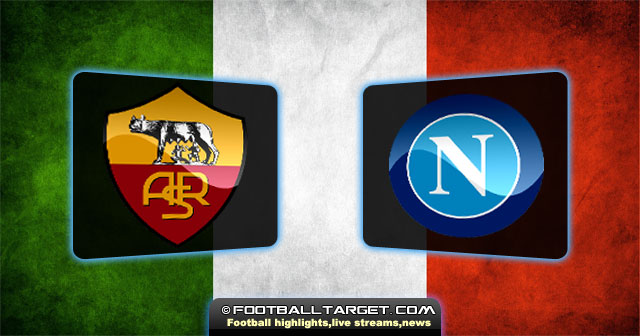 On this way the chosen ones od coach Enrique also revenge for the Neapolitans home defeat in the previous season, which only tells us that almost are forgotten those times in which Napoli and Roma at home very difficult lose points. This is especially true with Romans, who were three days ago at its Olimpico defeated by Fiorentina and thus greatly reduce their chances that in autumn play in the Champions League, or perhaps even in the European league.
Specifically, now on the table and the Inter Milan overtook them, so that they are now only on seventh place so to the end they should not lost any points if they intend to compete in European competitions. However, judging by their current form it is really unlikely, especially because of their desperate performances on tour, where they have a series of three defeats, and now Fiorentina show them "true lesson" in front of their fans.
When we add to all this,that in recent time they are extremely troublesome, and consistently have several players suspended, then it certainly the impression that the young coach Enrique until the end of the season hardly make something serious with this extremely talented, and courageous team. So this derby due to the cards will miss midfielder De Rossi and two attackers Lamela and Osvaldo, but we believe that despite this,they will play the extremely offensive , because they shown recently that thy do not know to play any differently. Finally, let's add that even before this match outside of the team due to injuries are Juan and Burdisso and reserve goalkeeper Lobont.
Roma probable lineup: Stekelenburg – Taddei, Kjaer, Heinze, Jose Angel – Perrotta, Gago, Marquinho – Pjanic – Borini, Totti
We have already said that unlike the Romans, Neapolitans in the last two round get the maximum six points, and for them was especially important this victory three days ago against Lecce, where they played against the host very mature, and eventually came to the very important points. In fact, now the coach Mazzari footballers again returned to the fourth place on the table and they are just one point away from the third Lazio, which practically means that they have a very real chance that for the second year in a row achieve placement in the Champions League.
But a lot will certainly depend from this match with Roma, who is normally one of the direct competitors to them, so it will be very interesting to see how this match will end. Of course, that the Neapolitans are now in a mild psychological benefits, but all this must be justified on the ground, especially as against them will have the opposing fans, who will certainly difficulty forgive their players and a second consecutive defeat.
About this in Napoli camp,certainly they are aware of it, so we can expect theirs little more careful approach in their game at the beginning, but also we know that they are very dangerous in counterattacks, especially over the fast side-backs like Maggio and Zuniga, so certainly they will try on this method to surprise somewhat shaken Romans. Otherwise, this meeting in Rome will miss due to injury just midfielder Donadel and striker Lavezzi.
Napoli probable lineup: De Sanctis – Campagnaro, Cannavaro, Aronica – Maggio, Gargano, Inler, Džemaili, Zuniga – Hamsik – Cavani
Prediction : Over 2,5 goals