April 28, 2012 9:30 AM EDT
BayArena — Leverkusen
Match : Bayer Leverkusen – Hannover 96,bundesliga
Two rounds before the end of the Bundesliga, the others are still some unknowns regarding team placements, and in this case it is a place that lead to the European league. Domestic Bayer has secured placement, but it matters whether it will be the fifth, seventh, or will remain in sixth place in which they are currently. Hanover is on a position below and they are still not sure, but they have a chance in the last round, if they not succeed now. In the first part of the season match between these two teams ended surprisingly with no goals, and as for the matches in Leverkusen, Bayer has won the last four games and without conceding a goal.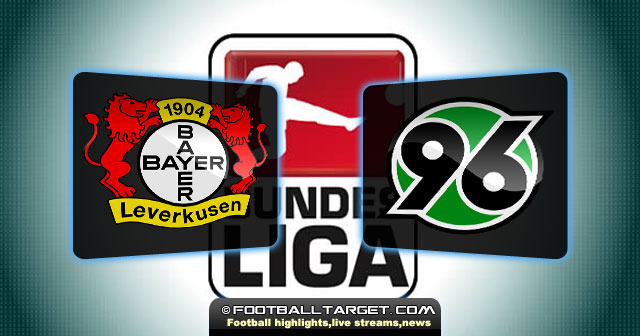 Regardless of the results in the last two games, this season is not very successful for the team of Bayer, because the goal was Champions League. However, as things have unfolded during the season and the European League was questionable, so yet they can not be disappointed. Europe place they get with good games in the last four rounds, which are integrally link before five consecutive defeats, for what coach Dutt was sacked. Finn Hyypia shaken them up, so they enrolled two draws and two wins, of which the visiting one in Hoffenheim which they achieved in the previous round was crucial.
For the big part of the season they had big problems with injuries and absences or players, and so it is in the finish. For long time there is major players like Sam or Renato Augusto, goalkeeper Adler was replaced by Leno , and lately not even that Costa and Schwaab are available. Match against Hoffenheim missed Reinartz, and Castro also, but Corluka returned. Both are back for this match, but now Schuerrle is questionable due to minor injuries, so he could be replaced by the veteran Ballack who otherwise in this match bids farewell to local fans, as he leaves Leverkusen.
Leverkusen probable lineup: Leno – Corluka, M.Friedrich, Toprak, Kadlec – L.Bender, Reinartz – Barnetta, Castro, Schurrle(Ballack) – Kiesling
Hanover is slightly down with form in the finish of the season which absolutely is not a surprise. They have very long and grueling season and played a large number of matches in all competitions, and we know that they have not so long bench. They need probably one more win to secure European league so they could declare this season as a success. There isnt so much pressure form them because they welcomed K'lautern in the last round, but that does not mean that in Leverkusen they come with a "white flag".
In addition to the tradition that is absolutely against them, weak away appearances are not encouraging. With Cologne they are the weakest team out of his ground, and in the previous round they have failed to win even at home, where they are still unbeaten and in fact the only one in the league. They host Freiburg and dominated, but the goalie was yet the best one on the ground, so the match finished with a 0:0 draw. Coach Slomka had some problems with absences, so an important midfielder Pinto did not play, while the earlier outside the team is injured striker Diouf.
They set up very offensive, but did not score. The problem is very bad form or Abdellaoue who is top scorer of the team, and Slomka will now have another, because due to yellow cards will not play midfielder Rausch. Returns the Pinto, and will probably set formation something defensively. That means Schulz on the left side, Pander something more offensive instead Rausch, and Abdellaoue on the bench to make room for Pinto.
Hannover probable lineup: Zieler – Cherundolo, Haggui, Pogatetz, C.Schulz – Schmiedebach, Pinto – Stindl, Pander – Schlaudraff, Ya Konan.
Prediction : When we put on the scale advantages of both team then on the host side is the traditions and current form which is better, especially since the Hanover is weak on the away matches, while the only advantage of that guests is,that they do not have as big a problem with absences like Bayer have. This then means 2:1 for Bayer,so we have nothing against that the result is such.Bayer to win