The 24-year-old Armenia forward will sign a four-year deal in the next few days following successful talks between the two clubs.The FC Shaktar Donetsk attacker, Henrikh Mkhitaryan has agreed with the German club, and for Borussia Dortmund will sign a four-year deal.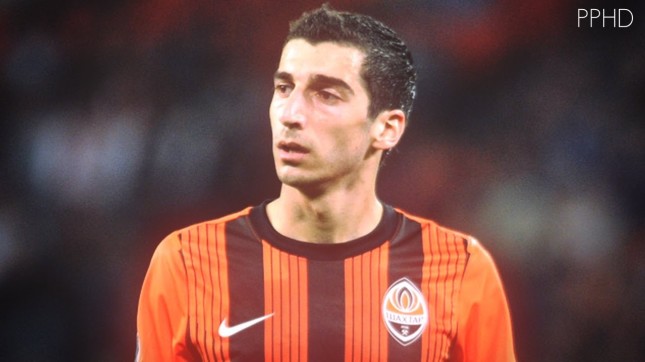 Borussia Dortmund have confirmed this news, reporting that Shakhtar Donetsk attacker Henrikh Mkhitaryan and the club have agreed a deal.
According to the club's official website, the Armenia forward Mkhitaryan (24), scorer of 44 goals in 106 matches for Shakhtar will pen the contract with Dortmund , and Mkhitaryan has had his medical with Borussia Dortmund on Monday. The transfer is worth around €25 million.
The club's official website states: "The Borussia Dortmund AG and FC Shaktar Donetsk have agreed on the transfer of the Armenian international Henrikh Mkhitaryan, born on the 21st of January 1989, to Borussia Dortmund.
"Borussia Dortmund and the player have reached a general agreement about the financial conditions of a contract running until the 30th of June 2017. Details are yet to be agreed upon."
This is the third player which Dortmund landed this summer, considering that Sokratis Papastathopoulos and Pierre-Emerick Aubameyang from Saint-Etienne have already join the German club.