The Croatia international is no longer a part of Diego Simeone's Atletico Madrid who accepted a €19 million offer for their striker Mario Mandzukic.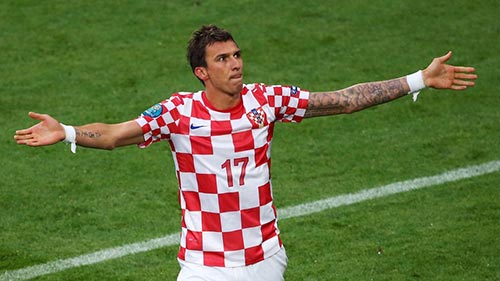 Mario Mandzukic joined Atletico Madrid from Bayern Munich in a 22 millions worth deal, so La Liga champions from 2014 will lose 3 millions. Mandzukic recently was linked with the Premier league side, Man Utd, but Mandzukic opted to join the Italian giants and Champions league runner-up.
Mario Mandzukic will sign until 2019 (3+1) in a deal which according to first informations is worth four million euros per season.
The 29-years-old striker for the Los Rojiblancos last season has scored 20 goals in 37 games and he should replace Carlos Tevez at the Old Lady's attack.
Juventus' team for season 2015-16?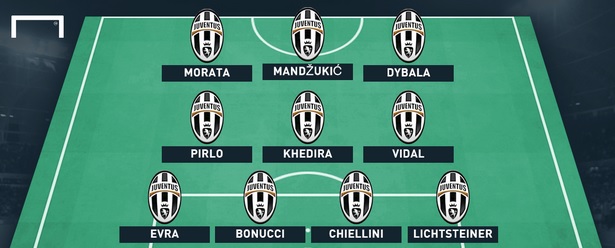 Mandzukic, despite being defended and praised by Simeone was let go from Madrid, and Simeone will look for another striker, and in the sea of options, Carlos Tevez could be the one, as Atletico Madrid already before have confirmed their interest for the Argentinian striker, who according to some Spanish media has bought a house in Madrid. With Mandzukic's departure almost 100% sure is that the French attacker Antoine Griezmann, recently linked by Chelsea and other Premier league clubs wont be leaving Madrid so soon.
Mandzukic for his starting place at Juventus will compete with two Spanish strikers Morata and Fernando Llorente who's future remains uncertain.
Update..
Mandzukic has arrived in Turin for a medial (Sunday), offical contract signing should be on Monday
.@MarioMandzukic9 è appena sbarcato a Torino! Benvenuto! pic.twitter.com/ncy9xnBRFe

— JuventusFC (@juventusfc) June 21, 2015
It's Over! Juventus confirmed the signing of Mario Mandzukic this Monday in a deal that we have mentioned a few days back.
INTERVISTA ESCLUSIVA – @MarioMandzukic9 è pronto per la nuova sfida. #WelcomeMandzukic https://t.co/S25h4xAm8d

— JuventusFC (@juventusfc) June 22, 2015
UFFICIALE: @MarioMandzukic9 ha firmato, da oggi è bianconero: http://t.co/BB1FCziLW2 #WelcomeMandzukic pic.twitter.com/xNCShW9c5U

— JuventusFC (@juventusfc) June 22, 2015