After the game vs Besiktas , Arsenal are back in action at the Premier League. The Gunners will face Everton tonight at Goodison Park. Last time Arsenal faced Everton at Goodison Park their came out of the match as the losers after 3 goals scored by Naismith, Lukaku and Arteta [owngoal].
PREMIER LEAGUE
Live Stream
August 23, 2014 • 17:30 • Goodison Park, Liverpool
Referee: K. Friend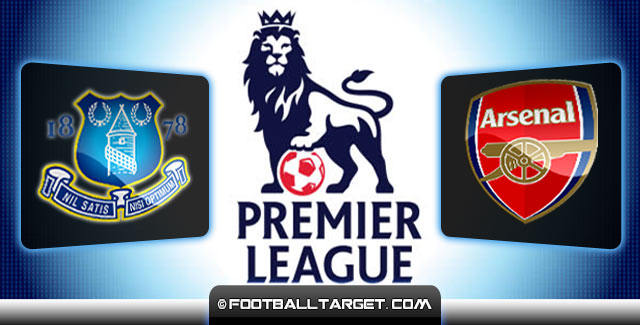 Everton
Everton , who earned a well deserved draw at the first week of the season vs Leicester City are looking forward to todays game, trying to secure a win.
Roberto Martinez admits that his team will fight for the Top 4  places this season and an early challenge like this will confirm the strength and the potential of his team.
After being asked if Arsenal midweek match vs Besiktas will help his team, he said : " It depends how you look at it. I'm looking at Arsenal with the experience and know-how they have and don't think playing on Tuesday is going to affect them negatively. You want to play teams like Arsenal early on in the season when they are not hitting their top potential, but when you see them in Turkey, you see them reaching full levels very quickly, and that could be a negative for us."
Martinez is expected to use a 4-2-3-1 formation with ex-Chelsea striker, Romelu Lukaku up in the front.
Possible line up for Everton :
4-2-3-1 : Howard, Coleman, Jagielka, Distin, Baines; McCarthy, Barry, McGeady, Naismith, Pienaar ; Lukaku.
Arsenal
The Gunners won the opening game vs Crystal Palace 2-1  , a very hard game where they managed to score the winning goal in the injury time.
Arsene Wenger will be happy , since the World Champions [ Mesut Ozil, Podolski, Mertesacker ] are back from their holidays. Still he got an injury concern , Mikel Arteta will be unavailable for two weeks so we will see Mathieu Flamini to start on his place.
Arsenal are expected to start with a 4-3-3 formation , with Ozil , Sanchez and Giroud up in the front. On the midfield as mentioned above , we will see Flamini , Wilshere and Ramsey. Meanwhile on the defense, the only doubt for Wenger is Chambers. The youngster has performed very well lately , but he got Mertesacker on the competition.
Possible formation for Arsenal :
4-3-3 : Szczesny ; Montreal, Koscielny, Chambers, Debuchy ; Flamini , Ramsey , Wilshere ; Ozil , Sanchez , Giroud.