Hernan Crespo has insisted that his former club will dominate Premier League and in other competitions as well.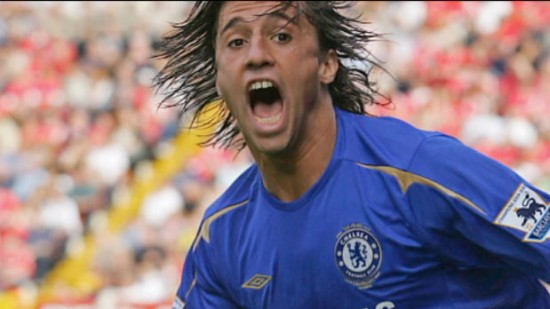 Former Argentinian striker who spent five years at Stamford Bridge after moving from Inter Milan, has backed Chelsea to become the power house again under Jose Mourinho. Crespo was loaned twice by Chelsea when Jose first came to Chelsea, after which Drogba replaced Crespo as striker.
But Old striker has no hard feelings for Jose and is extremely delighted to see Jose back at Stamford Bridge. He thinks Chelsea glory days are coming back soon with 'The Special One' to reform Chelsea and make Blues Champions again.
Crespo said, "Everybody in football wants to win but I have never seen anybody who wants to win with the same intensity of Jose.
"He doesn't care if he plays beautiful football, he doesn't care what the opposition say about him, he doesn't care what the media say about him. All he cares about is having trophies at the end of the season.
"I am sure that Chelsea will now dominate English football again.
"I think even if Alex Ferguson had stayed at Manchester United then Chelsea would still dominate because Jose is so special. And with Ferguson gone I do not even see any competition for Jose. He is on another level."
He continued, "He is like a father figure who encourages a family bond at the club. He really does care about every single player. It is genuine concern and that is why the players love him.
"He always talks about the importance of a family unity at the club and it is not a good idea for any player to try and upset that unity. There will only be one winner.
"I have learned things from all the coaches I played under but watching Jose at work was a real privilege. I want to start my coaching career and it is a dream that one day I might be a successful coach like Jose."