This Tuesday on schedule is a semi-final second match of Coppa Italia between Lazio and the current Italian champion,Juventus.The first match has finished 1-1 seven days ago,so in this re-match which will be played in Rome,Lazio is in some better position.Still,to beat Juventus wont be an easy task,but on the other hand Juventus needs to open up now,and take more risks.
Read more Serie A and Coppa Italia previews,watch Lazio vs Juventus online from live streams of follow it from our live scores.Match highlights will be available after the match.Watch Juventus 1-1 Lazio highlights.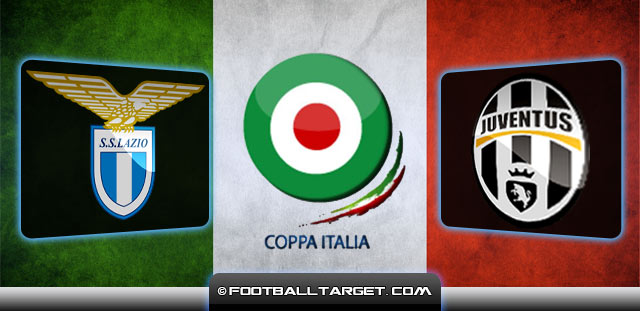 In domestic competition Chievo manage to shake Lazio at home and celebrated a 1-0 victory.Certainly this shaken a little confidence of Lazio players,who have lost back in October last year a last time game at home.Before this defeat Lazio played two draws so its obvious a mini-crisis is among coach Petkovic players.
Still,this Coppa Italia semi-final match is something a lot different.Juventus is always a huge motivation as well as the possible finals.With one discipline and brave game in Torino players of Lazio manage to take a draw,which tell us only they are more than capable to handle team of Juventus.
Preparations for this match already began this weekend against Chievo,when Hernanes and Mauri got some rest and started the match on the bench.Defender Stankevicius, midfielder Ederson and striker Klose are not available to coach Petkovic due to injuries.
Lazio probable lineup : Marchetti – Konko, Biava, Dias, Radu – Gonzalez, Ledesma – Mauri, Hernanes, Lulic – Floccari
The current champion Juventus,this year has not opened on the best way,especially in domestic competition.Four points from five games caused that a gap between them and the second placed team ( currently Napoli ) melts to only three point.Juventus also last game played at home against Genoa,and like Lazio they also dissapointed their fans playing only 1-1.
Goalkeeper Buffon has a tradition in these matches to give a chance to Storari who will be the first goalkeeper in this match, while in the attack after a poor performance in meeting with Genoa instead Vucinic this time from the first minute should play Giovinco.
Asamoah is on the African Cup of nation,while Pepe, Bendtner,,Pirlo and Chiellini due to injuries would not compete for this match.
Juventus probable lineup : Storari – Barzagli, Bonucci, Caceres – Lichtsteiner, Pogba, Vidal, Giaccherini – Marchisio – Giovinco, Quagliarella
Match prediction : Juventus to reach the finals needs to approach this game much more offensively,and the host could punish that,so the option both teams to score or over 2,5 goals looks somewhat the most realistic option here to take.