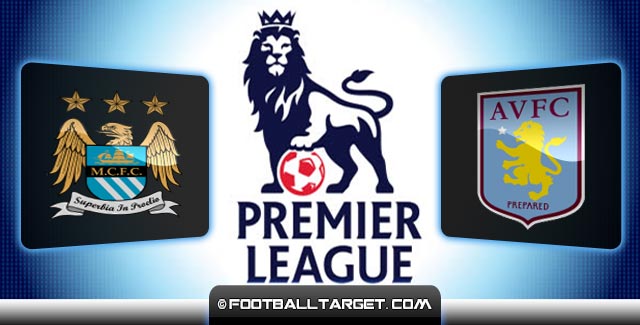 PREMIER LEAGUE
April 25, 2015 • 17:30 • Etihad Stadium, Manchester
Referee: M. Dean
Manchester City – Aston Villa Live Streams
"I'm hoping the semi-final will give us a boost, especially on the back of the Tottenham result as well," Aston Villa boss, Sherwood told reporters. "We'll need the fans to create the same backing and atmosphere as they did at Wembley.
"There's probably never a good time to play Man City but we have to play them. They've shown they are beatable, even at the Etihad. We'll go there and try to win.
"Man City, like Liverpool and Tottenham, have players who can win games on their own. We must nullify their threat. If we do so, we can impose our own style in the game. We believe we can go there and get something.
"We have to realise the FA Cup is now on the backburner. We realise we have a lot of hard work to do to stay in the Premier League."
Aston Villa boss Tim Sherwood has warned Jack Grealish after the midfielder was pictured apparently inhaling nitrous oxide.
Injury trouble reigning champion Man City host this Saturday the in-form Villans who will try to extend their good form boosted by the good FA Cup result and to increase the four-point gap to the relegation zone before their long awaited (15 years) Wembley FA Cup final appearance. On the other side, Manuel Pellegrini is having problems making the first team as Samir Nasri (leg), James Milner (knee), Stevan Jovetic (muscular) Gael Clichy (groin) and Wilfried Bony (ankle) and David Silva all doubtful, while Vincent Kompany is most likely out for the rest of the season. Still, the Citizens need to win 3 points this Saturday to avoid a drop out from the Champions league competition next year as the Reds are behind seven points, but they also have a one game less.
For Manchester Evening News, Bacary Sagna said : "In some of the games we were maybe unlucky and we had them in position, but we couldn't score and it's not easy to play in front of a wall.
"Everyone looks forward in the same direction, we want to be successful as a team, and the coach and the staff and everyone is part of the team. We are doing our best to get back to a winning team and to finish the season well."
Manchester City manager Manuel Pellegrini says he is sure that Yaya Toure is "very happy" at the club, despite quotes attributed to Toure saying he is open to "new challenges".