Manchester City is no longer in race with Chelsea and Real Madrid to sign Edinson Cavani as the Cirizens are unwilling to pay the release clause of £54m in the striker's contract according to Napoli chairman Aurelio De Laurentiis.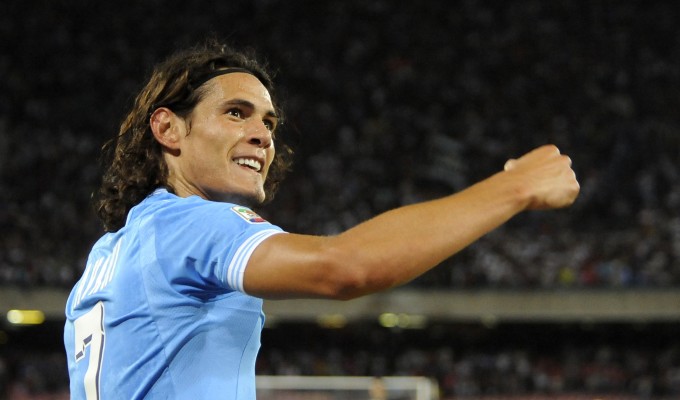 Aurelio De Laurentiis said, "Manchester City do not have the money to pay for Cavani."
"They said 'we will never spend €63m on Cavani'."
Cavani is set to leave Napoli for another top club in Europe. Chelsea and Real Madrid are chasing to sign Cavani. The striker told in his recent interviews he wants to play for a club as great as Real Madrid but Cavani favours working under Jose Mourinho at Chelsea.
Laurentiis continued, "With Edinson nothing has changed. Headlines I've read in the papers did not represent his words exactly.
"He could never deny the importance of a club like Real Madrid's, but don't forget that he made his name at Napoli.
"If a club like Anzhi [Makhachkala] enquire about him, maybe he says no, but other clubs like Bayern [Munich], Barcelona or Real Madrid could persuade him to leave.
"He knows that he has a contract and an obligation to us, and there is a buyout clause.
"Cavani knows that at Napoli he is the most important player. I do not know whether, at Real Madrid or in other teams, he will be as important."