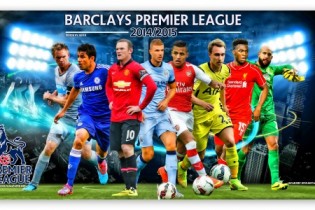 For a team in its first season in the top flight of English football, staying up might be the only objective. Survival is the first step towards growth, and surviving in the English Premier League comes with a lot of financial boosts, sponsors, added reputations and of course, the ability to attract better players. Often, the promoted teams are considered the favorites to be relegated from the league or to lose a match against a big team. But, what takes for the promoted teams to beat the drop? What is the vital component which help them stays up?
Home advantage. Every team, in the football world, has a home advantage. In the Barclays Premier League, a team plays 19 games at home, giving them the opportunity to collect a maximum of 57 points. Now, even though collecting all 57 points might not be possible for even the top team in the league, a healthy portion of points could be collected, ensuring them a safety and cushion above other teams. At home, beating any team on your day is pretty much possible, just ask Stoke City.
Last season, Stoke City drew with Manchester City and Everton and beat Chelsea, Arsenal and Manchester United at the Britannia Stadium. Now, by no means I mean to say that Stoke City are a team fighting for survival but they picked up 11 points out of 15 against teams which were fancied above them. Hence the point. A team can beat anyone at home, on their day.
Considering this season, teams fighting for survival must look to take the maximum points they can from home. They can draw inspiration from Leicester's 5 – 3 win over Manchester United which symbolizes, you could beat anyone, on your home ground. Or they could look at Queens Park Rangers, who have collected all 17 points from home. Teams should look to channelize the fans support behind them into positive performances, which could help them knock point against the big teams. It's Christmas already, so the teams should look to bring the festive cheer 'home' if they want to stay up in the league.