Napoli host Chelsea at the Stadio San Paolo in the Champions League on Tuesday, And Chelsea will battling to become the only English team to advance to the quarterfinals this season. Napoli have already dispatched Manchester City.
Napoli players are hoping to maintain a 16-year unbeaten home record in European competition in the chase for a maiden Champions League quarter-final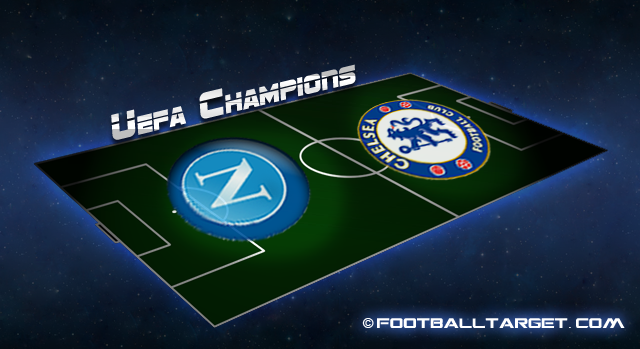 No English club have ever won at Napoli in European competition.Only twice Napoli have before played host to English teams – drew 0-0 with Liverpool , and their 2-1 win over Manchester City earlier in this season's Champions League.
Since they returned to European competition in 2008 they have not lost a match at Stadio San Paolo.
They have a disappointing record against Italian sides, having won only once in seven visits to Italy,and
Head To Head Statistic SSC Napoli
Feb 17, 2012 Fiorentina 0 – SSC Napoli 3 ITA1
Feb 13, 2012 SSC Napoli 2 – Chievo 0 ITA1
Feb 9, 2012 Siena 2 – SSC Napoli 1 ITAC
Feb 5, 2012 AC Milan 0 – SSC Napoli 0 ITA1
Feb 1, 2012 SSC Napoli 0 – Cesena 0 ITA1
Head To Head Statistic SSC Napoli
Feb 18, 2012 Chelsea FC 1 – Birmingham City 1 FA
Feb 11, 2012 Everton 2 – Chelsea FC 0 EPL
Feb 5, 2012 Chelsea FC 3 – Man Utd. 3 EPL
Jan 31, 2012 Swansea 1 – Chelsea FC 1 EPL
Jan 28, 2012 QPR 0 – Chelsea FC 1 FA
PROBABLE LINE-UPS
NAPOLI
De Sanctis;Campagnaro, Cannavaro, AronicaMaggio, Inler, Gargano, Dossena  ;Lavezzi, Hamsik;Cavani
CHELSEA
Cech;Ivanovic, Luiz, Cahill, Bosingwa;Essien, Meireles, Ramires;Mata, Sturridge, Torres
*** Highlights and Full match video will be available during or after match