April 29, 2012 11:00 AM EDT
White Hart Lane — London
Match : Tottenham Spurs- Blackburn Rovers,Premier league
Just like in the first match of Sunday's 35th round of English Premiership, and in this one their strength will test teams which are fighting for the Champions League (Tottenham) and guests who continue to fear for the survival in the company of best. The Spurs are currently in fifth place and have three points less than a fourth Newcastle, while Rovers are better placed only of already written off Wolves, and above them they have only three teams that could still theoretically outrun until the end of the championship.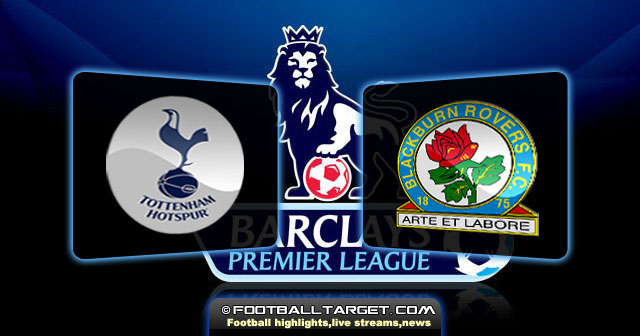 Otherwise, they tradition of mutual duel with Spurs does not get at all in their favor, because in the past two seasons have experienced four defeats, and the same thing happened in the autumn of this year, when they lost at home 2-1.
But we must also know that the Spurs in this period were on the rise, which in any case can not be said now because of their last games.
The chosen of coach Redknapp suffered incomprehensible fall of form in the last 20 days, which resulted in winning only one point from three Premiership matches played, while in the FA Cup semi-finals suffered a big loss, where they were defeated by city rivals Chelsea with high 5-1. And when all expected from them to make serious now in front of season end, where they in the meantime lost the fourth position,it was followed the defeat of "drowning" QPR's, in game in which the last 15 minutes had player more.
All this tells us only that the crisis in this team really reached the peak, so it really difficult to imagine that something drastically changes in the last four games, which would otherwise show will they qualified for the Champions League or the European league. Specifically, given that the Chelsea by playing the Final FA Cup ensured participation in the European league, therefore sixth place in the championship for the Spurs will brought the same success, but we believe that they want a lot more to play again in elite company, as well as two seasons ago when they reach even the quarterfinals.
But to keep that chance, first they need to celebrate against Blackburn, so it was announced that Redknapp to field will send the strongest team at the moment on disposal, where from before does not compete from Dawson,Kaboul and midfielders Huddleston , Jenas and Bentley.
Tottenham probable lineup: Friedel – Walker, Gallas, King, Assou-Ekotto – Parker, Modrić – Lennon, van der Vaart, Bale – Adebayor
Blackburn's team until the last round was in an even worse situation than the Spurs, because they had a string of five consecutive defeats, but a week ago at home they managed to get victory over Norwich, and so at least for a short extend themselves hope in survival .
Specifically, we have already said in the introduction that they still in the relegation zone, with two – three points less than its direct rivals Bolton, QPR and Wigan, while definitely written off are only the last Wolves, so these four teams to the end will lead a great battle to escape from two more places that lead to a lower league.
So sure that the current situation is by far the worst for the Rovers, especially if we bear in mind that they have an extremely difficult schedule in the last three rounds, so on Sunday, have no choice but to try to surprise you a bit shaken and lethargic Spurs, no matter that there are playing on their White Hart Lane.
Therefore, the coach Keane announced uncompromising and very open game of his players, which practically means that the offensive trio of midfielders, led by fleet-footed Hoilettom, this time should work even closer to the most distant Yakubuu, while also from side-backs it is expected something more offensive plays than usual. In terms to the composition, it will probably be the same as against Norwich, while outside the team are still only injured defender Salgado and midfielder Grella.
Blackburn probable lineup: Robinson – Orr, Dann, Givet, Olsson – Lowe, Dunn – Formica, Hoilett, Pedersen – Yakubu
Prediction : Given that both teams desperately needed points in order to fight for the Champions League, and for survival in the Premiership here is somehow the most realistic to expect a completely open and offensively oriented game that we would eventually have to bring plenty of goals.So,over 2,5 goals.