With Real Madrid prepared to break the world transfer record (which they paid for Ronaldo) in an attempt to bring Welsh wonderstar Gareth Bale to the Bernabau, it is being reported that Ronaldo could still move back to his former club Manchester United. Many are speculating that Gareth Bale will be bought as a replacement for Ronaldo, rather than an addition to the squad.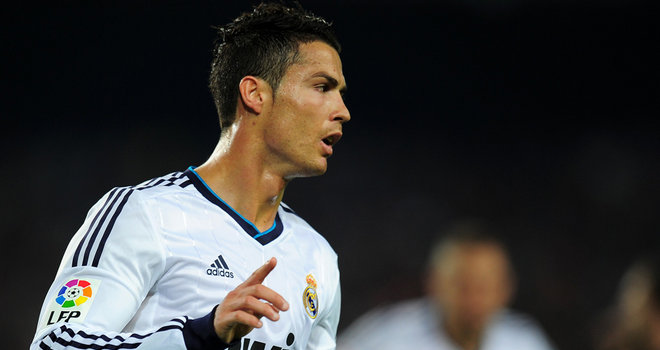 In the Daily Star, they report that Manchester United have been in contact with Real Madrid for 12 days, negotiating an £80m package for the Portuguese winger. Ronaldo hasn't signed an extension to his contract yet, which has 2 years to run, despite talks earlier in the window suggesting that Ronaldo wanted to remain in Madrid. David Moyes remains confident of being able to agree a deal for Ronaldo. The transfer of the 28-year-old would appear to hinge on the Bale deal, which if it doesn't go through, would mean that Ronaldo would likely be staying at Real Madrid.
With Ronaldo seemingly keen on leaving Real Madrid, and with United "very" interested in bringing him back to the Premier League, the speculation doesn't seem that far-fetched. It would explain why Madrid are prepared to pay a reported £105m package for Bale after last season, a season where he almost single handily helped Spurs qualify for Champions League football.
It could be a very busy month for United with regards to transfers, as they continue in their pursuit of Cesc Fabregas, and of course Cristiano Ronaldo. Wayne Rooney's future still remains unclear, with Chelsea leading the race for the England forward, but United remain adamant he is not for sale.