Dutch striker Robin van Persie said he is looking forward to write a new page of club history under new manager David Moyes …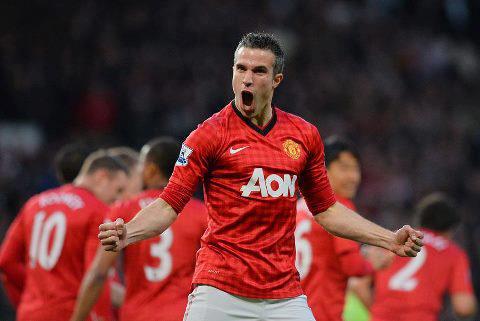 Screenshot : Youtube
In his first season at Manchester United, Van Persie has won the Premier league title, and has experienced how it is to work with Sir Alex Ferguson. After the end of the season, the legendary Scottish strategist after 26 years left the bench of "Red Devils", and now Van Persie and other United players are expecting a lot of changes.
– It will be a new era and I look forward to her. It is also a part of our job. All we have to deal with this new situations. First, we can enjoy the title, the summer break is upon us, and we all need to relax. Then, for a few weeks we should start thinking about the upcoming season and look forward to it – said Van Persie to the club's television MUTV.
– It will be a new era, a new challenge with the new manager and some new players as possible. Zaha comes from Crystal Palace, maybe some more, no one knows. It's time for new challenges, and everyone knows what are the standards here: we want to win the championship again and hopefully to add one or two more titles.