March 31, 2012 10:00 AM EDT
Villa Park — Birmingham
Referee:‬ L. Mason‎
Shocked from latest news about Stiliyan Petrov illness,Midlands at their Villa Park today welcomes Chelsea…
Di Matteo has surprised everyone with first eleven he sent into the fire of Lisabon,against Benfica(video).From first eleven Didier Drogba, Frank Lampard and Michael Essien were left out. Chelsea fans have thought that Italy's coach gone crazy. After the game they all congratulated him, and the new coach Di Matteo has turned out as a big winner.
But probably, just good plays in the Champions League wouldn't be enough to ensure that the function of temporary Chelsea coach becomes permanent. Di Matteo will have to get stuck good even in Premier league and launch Blues up to 4 position to secure the Champions League next year.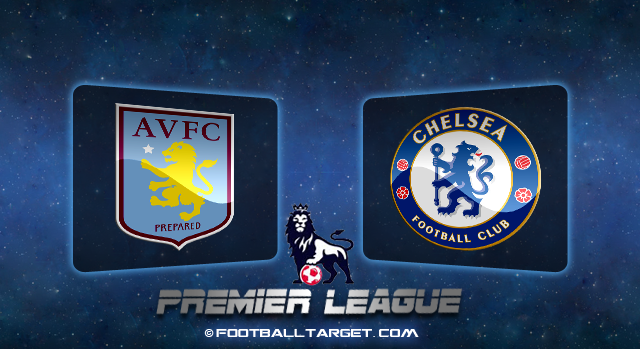 It will not be easy, Spurs are on big five points difference, but on Chelsea happiness Spurs losing points easier than Liverpool,and with few wins, Chelsea would be certainly be in position to threaten Spurs seriously on the desired fourth position. To add,In 19 round of Premier league,Aston Villa defeated Chelsea at Stamford Brigdge with 3-1,so some revenge for that will be surely here in Chelsea lines.
The team from Birmingham does not stand well in the rankings, although they have relatively good supply in front of drownings,and they should not gamble 8 points. Nevertheless, the game for guests will not be easy, Chelsea will definitely feel the effects of the Champions League, and Di Matteo will again have to pull some aces from the sleeve.
Aston Villa has scored just three goals in its last six matches, Chelsea has played seven fixtures across all competitions under interim manager Roberto Di Matteo, winning five and drawing and losing only one apiece.
Facts..
Their last three away matches in the Premier league against Everton (2-0),WBA (1-0) and Man City (2-1)Chelsea have lost.
Midlands have scored just three goals in their last six matches, and Chelsea across all competitions under interim manager Roberto Di Matteo,has played seven fixtures, where they managed to scoop five win,draw and lost once.
Aston Villa simple doesn't lie to Chelsea,what tells the fact that ,on their last 12 visits to Villa Park ,Blues managed to get only once all three points,having drawn seven and lost four.
Roberto Di Matteo,Chelsea manager in front of game..
Teams news :
Aston Villa : Charles N'Zogbia (knee),Stilyan Petrov doubtful with an illness,Alan Hutton calf problem,Darren Bent's long-term injury.
Chelsea : Branislav Ivanovic doubtful
Probable lineup
Aston Villa
S. Given; E. Lichaj C.; Cuéllar J.; Collins S.; Warnock C. ;Herd G. ;Gardner M. ;Albrighton ,S. Ireland ;G. Agbonlahor; E. Heskey
Chelsea
P. Cech ;Paulo Ferreira ;David Luiz ;J. Terry ;A. Cole ,J. Mikel ,Raul Meireles Ramires ,J. Mata ;S. Kalou ;F. Torres
Highlights :

Watch QPR – ARSENAL live from our live stream section.