Bayern Munich – Bayer Leverkusen – A derby match of the Bundesliga's 14th round, although on the table the difference between these two teams is big 10 points.
BUNDESLIGA
Bayern Munchen – Bayer Leverkusen Preview & Live Streams
December 6, 2014 • 17:30 • Allianz-Arena, München
Referee: K. Kircher
Full Match Replay videos – after the game ends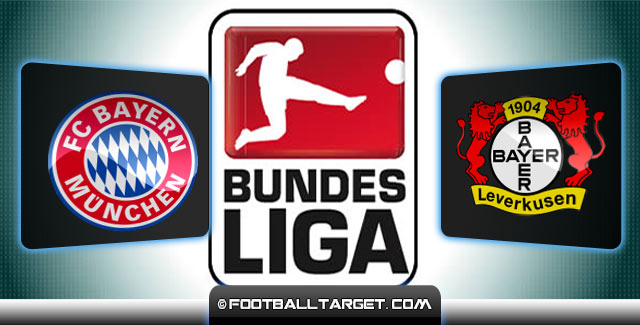 The Pep Guardiola's side is playing well and the Bavarians are on a run of the long series of League wins, which put them 10 points clear on the top above the third placed Bayer Leverkusen who is doing a fine job, but occasionally some blunders occur. Both teams already secured the next stage of the Champions league, where Bayern did that job more convincingly.
Both have lost the last Champions league game which wasn't so important to neither of them, while speaking of the mutual encounters, Bavarians side is more successful, while in the last 5 mutual matches, they both have two wins and a draw.
Bayern rarely loses any games, but the recent defeat to Manchester City was a one of that days. Bavarians from the 20th minute were played with a player less as Benatia was sent off, and still until the last 5 minutes had a 2-1 lead. Then the Superb Argentinian Sergio Aguero scored twice to keep his team alive. Bayern despite securing the next stage played with the first team, which only tells how much Guardiola doesn't like to lose the games.
In the last round against their rivals Hertha Berlin, Bayern secured a minimum 1-0 win with a dominant game but much harder than expected. Pep could make some changes, especially at the back, where Benatia should play, while in some more defensive approach, Pep could start with Schweinsteiger instead Ribery from the first minute.
Bayern Munich probable lineup : Neuer – Rafinha, Boateng, Benatia, J.Bernat – Xabi Alonso, Schweinsteiger – Robben, T.Muller, M.Gotze – Lewandowski
Bayer secured the next round of the Champions League, although they were defeated in the last round at home, and in the domestic competition Bayer reached the third position, which actually was a goal before the season.
So, everything is going according to plan, but there is a lot of rounds until the end and Bayer have to keep that position. Roger Schmidt's men in the last two rounds celebrated with high wins, while especially against FC Koln , 5-1, despite going behind. Bayer could end that game with a defeat and a one player less, but the referee has made a mistake and Bayer in the second half on the wings of their Striker Drmic (two goals and one assist) who entered the game from the bench, smashed 5 goals. Toprak wasn't available at the back due to injury, but his return for this clash is expected. This means that Tin Jedvaj should take his place on the right, while Wendell on the left.
Bayer Probable lineup : Leno – Jedvaj, Toprak, Spahić, Wendell – L.Bender, Castro – Bellarabi, Calhanoglu, Son – Kiesling