The Premier league Super Sunday brings a city rivals derby clash between the current Premier league Champion, Manchester City and the Louis van Gaal's side, Manchester United.
PREMIER LEAGUE
Manchester City vs Manchester United Live Streams
Manchester City vs Manchester United – Match Highlights & Full Match Replay (after the game)
November 2, 2014 • 13:30 • Etihad Stadium, Manchester
Referee: M. Oliver
Man City currently sit on the third place having four points more than the 8th Man Utd, but things after this game could change, especially for Man United. The last three mutual encounters Man City have won, so the Red Devils will eye to take one over Citizens.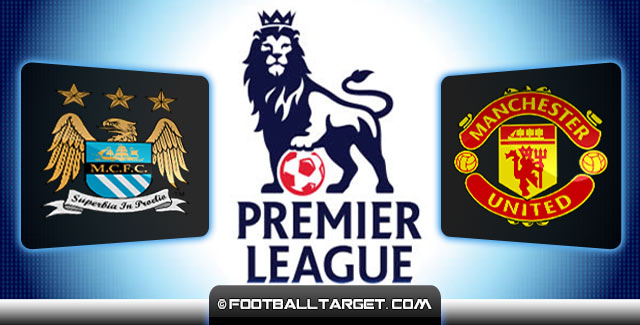 The Citizens are standing for a favourites here, especially as they play at home, but perhaps this derby match didnt come in the best time for them, after winning only one point from the last three games. The Premier league defeats in a row , against Newcastle at home , 0-2, away against West Ham 2-1, and the one point they one in Champions league match is Russia against CSKA Moscow with a 1-1 result which knocked them on the third place in the group, and left many troubles for them when it comes to securing the next stage.
United game huge; title race open – Pellegrini
On the other side, derby is derby, and a win could shift things to better mood , and might be just the thing which Citizens need to bounce back.
"Not everyone is exactly at their peak just now," said the England goalkeeper.
"We just need a few players, myself included, to step up and it [City's confidence] will come back."
Except David Silva and Frank Lampard, Man City boss have full available squad.
Man City probable lineup : Hart – Zabaleta, Kompany, Mangala, Clichy – Milner, Fernando, Yaya Toure, Nasri – Aguero, Džeko
Knowing the recent for against their city rivals, Man Utd boss Louis van Gaal believes that his team are capable changing things.
"That is our goal, to win," he said. "It is possible. We are growing, we are developing ourselves.
"What we have seen of City in the last few matches was not so good. You never know."
United sits on the 8th place, after two draws in a row, the one against WBA (away) and the one at the Old Trafford in the last round against the league toppers Chelsea, when Robin van Persie hit a late equiser for the Red Devils. Previously the won two games, but all these results yet are not what the Man Utd fans are looking. They expect much more after spending a lot this season to boost the first team. The good news for them is a return of Wayne Rooney to the first team.
Manchester United manager Louis van Gaal confirmed on Friday (31st October) that captain Wayne Rooney will return to the starting line-up for the Manchester derby this weekend now his three-match ban is over, but Colombian striker Radamel Falcao remains sidelined with injury
As for the bad news, Antonio Valencia (hamstring) could return but the Colombian striker Radamel Falcao is out , Jonny Evans (ankle) as well, while Phil Jones (shin) is doubtful.
Man Utd probable lineup : de Gea – Rafael, Smalling, Rojo, Shaw – Blind, Herrera – di Maria, Rooney, Januzaj – van Persie