Few years ago, this would be a derby, even likely, a derby of round, but as Fiorentina play …
At the San Siro not only there will no be a derby,but the only question here is how much goals Ibrahimovic and company will put into purple net.Milan footballers will try to bounce back from disappointingly lost at Nou Camp,and Barcelona.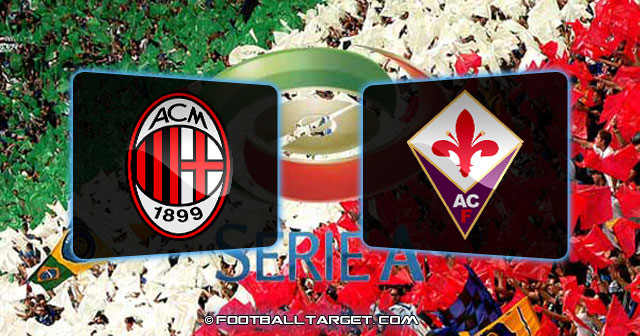 By any absolute criterion Milan is much stronger than Fiorentina. Clearly, it is still a topic at Milan defeat against Barcelona, and the players believe that the European champion went through thankfully to referee assistance, but that it doesn't matter anymore. Serie A title is imperative, otherwise Massimo Allegri will become ex coach, that was clearly sended message from the boss Silvio Berlusconi by what he put extra weight on coach young backs.
Run of seven straight wins for AC Milan ,ended with last match against Fiorentina which finished with draw.AC Milan have lost just one game this season at home in the league,and it was against city rivals,Inter Milan.To contrast,Fiorentina in match with Novara,record there only away win this year,and the last time they win at San Siro was long time ago,back in 2001 year.
What they are saying …
"Tomorrow is the most important game," Allegri said. "We have to forget our Champions League elimination.
"We just have to focus on getting points against a team that, even though they are struggling, have good players."
Fiorentina coach Delio Rossi
"The team is afraid," Rossi said. "It's difficult to do well when there is fear and we need calmness, which at the moment is just not here.
"We are not accustomed to these results and we all have to push in the same direction."
Team news : Fiorentina is without defender Alessandro Gamberini, who is out with a muscular injury,and defender Mattia Cassani and midfielder Juan Vargas are sidelined.
AC Milan will be without midfielder Mark van Bommel and striker Alexandre Pato, both out injured,like also Thiago Silva, Filippo Inzaghi, Rodney Strasser, Flavio Roma and Mathieu Flamini.
Probable lineups:
AC Milan : Abbiati;Abate, Bonera, Mexes, Antonini;Aquilani, Muntari, Nocerino;Emanuelson;Ibrahimovic, Robinho
Fiorentina : Boruc;Cassani, Natali, Nastasic, Pasqual;Marchionni, Behrami, Olivera, Vargas;Lazzari;Jovetic
Watch match Milan vs Fiorentina live from our live stream section
1:0 – Zlatan Ibrahimovic
1:1 – Stevan Jovetic
1:2 – De Oliveira Amauri