This Sunday on schedule are two big derby games, Napoli vs Juventus and the second one, the 141st Rome derby between AS Roma and S.S. Lazio. The Giallorossi so far enrolled 48 derby wins, while Lazio 36. Still from the last six derby games vs Lazio , AS Roma won only once. On the other side away team, Lazio from the last 16 away games managed to grab only one win.
SERIE A
AS Roma vs S.S. Lazio Live streams
January 11, 2015 • 14:00 • Stadio Olimpico, Roma
Referee: D. Orsato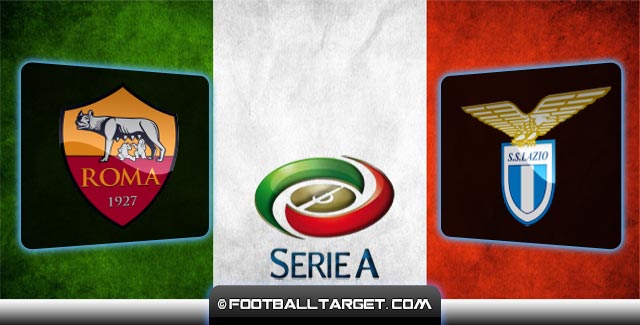 Rome derby regularly brings increased tensions on and off the pitch, and given the excellent form of both teams and importance of points from Derby, this "tensions" should be present even more. In the last round AS Roma celebrated minimum 1-0 win with Astori's goal while in the same round Serie A leaders, Juventus dropped two points against Inter in a 1-1 draw. This means that with a win over Lazio and the possible defeat or a draw of Juventus on Sunday's night on tour against Napoli, Garcia's side could jump to the first place. A solid reason which only points how much the home site today will want a win.
– We'll give our best, and even more than that to win this match. We want to be at the top of the league at least for a couple of hours before the match between Napoli and Juventus.
We want to beat Lazio and reach the top. We need to change the approach of looking at the derby as the goal of the season. These are the two games and six points, nothing more. We need to look at the bigger picture and to target as many as we can, and for that we need more wins, starting from the encounter with Lazio.
Due to the appearance at the African Cup of Nations midfielder Keita and striker Gervinho will miss derby game, while due to injury problems still is absent stopper Castan and defender Balzaretti.
The biggest problem for Garcia injuries of attacker Ljajic and side-back Holebas, but these should be ready to play in this game. It is questionable whether on the right side will play Maicon or Torosidis, while in midfield will Garcia decide to go with Strootman or Florenzi, and whether Destro or Iturbe will replace Ljajic.
AS Roma probable lineup : de Sanctis – Maicon, Manolas, Astori, Holebas – de Rossi, Pjanić, Nainggolan – Iturbe, Ljajić, Destro
Lazio is playing great lately, and Pioli's team in the last four rounds failed to beat only Inter at the San Siro. Lazio had a two-goal advantage but Pioli's side failed to keep the same. Still judging by the first game in 2015 that match did not diminished the self-esteem of Lazio players as they smashed at home Sampdoria with 3-0.
Lazio currently sits on the third place of Serie A, a one place only behind the second placed team AS Roma, while the Biancocelesti have an advantage since they lost only one derby game to Roma from the last 7 games in total.
Defender Braafheid, Gentiletti & Ciani, midfielder Ederson, Gonzalez and Lulic are out for this game due to injuries.
– The first day I arrived in Lazio the fans let me to know how much important derby is for them. Before the kick-off I once again will realize how much this derby means for Lazio. We always try to play to win and the same will be against Roma.
We need to keep the focus. We can be aggressive team, but in certain parts of the pitch we will need to be careful. Giving our opponent some easy free kicks near the area can be dangerous, said Lazio boss Pioli.
Lazio Probable lineup : Marchetti – Basta, de Vrij, Cana, Radu – Biglia, Onazi – Candreva, F.Anderson, Parolo – F.Djordjević