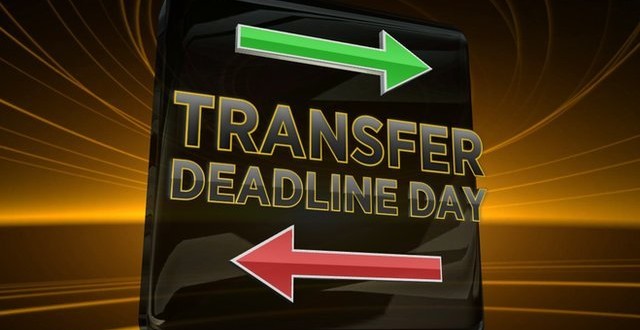 Popular 'mercato' has become one of the most important events in the world of football, and certainly a reason for it is a lack of the official football matches from the top league. That why the focus is switch to football transfers.
Check out The Full Summer transfer Round-up
In the whole transfer story  the last two days have traditionally been the craziest. The last day of August marks the deadline for the mostof  leading European leagues while the English clubs had won and a one day more to sign new players.  Today it's finally all over, and in the next days many will be analyzing who and how did the business.
Although the last two days were absolutely crazy, the impression is that there were no so many transfer news that would shook the football world. The two most important stories are linked to Manchester United. The first was the arrival of Anthony Martial from Monaco, and the other, which will be a lot talked about, unsuccessful transfer of David De Gea to  Real Madrid.
In addition to Manchester, the other leading English clubs wre mostly calm. Chelsea just filled some defensive positions, Tottenham tried but failed to bring Said Berainho while Manchester City and Liverpool have the most of the work did earlier. A Special story is Arsenal who, in addition to bringing Cech and selling Podolski, ended this summer transfer window, empty-handed.
Real Madrid's main focus was De Gea, Barcelona, Bayern Munich and PSG rested the last day, only in Italy, Juventus and Inter have fill their ranks, but there wasn't any sensational transfer. The owner of the second most expensive transfer of the last two days of Wolfsburg, is Julian Draxler.
Top 20 Deadline Day Football Transfers
Anthony Martial (19, Monaco – Manchester United, 50 million)
Julian Draxler (21, Schalke – Wolfsburg 36 million)
Moussa Sow (29, Fenerbahce – Al-Ahli, 16 million)
Virgil van Dijk (24, Celtic – Southampton, 15.7 million)
Ramiro Funes Mori (24, River Plate – Everton, 12.9 million)
Chicharito (27, Manchester United – Bayer, 12 million)
Hernanes (30, Inter – Juventus, 11 million)
Fabio Borini (24, Liverpool – Sunderland, 10.7 million)
Michail Antonio (25, Nottingham Forest – West Ham 9.5 million)
Obbi Oulare (19, Club Brugge – Watford, 8230000)
Jacob Butterfield (25, Huddersfield – Derby, 5.5 million)
Robert Beric (24, Rapid Vienna – Saint-Etienne, 5.5 million)
Brown Ideye (26, WBA – Olympiacso, 5420000)
Glenn Murray (31, Crystal Palace – Bournemouth 5.4 million)
Michael Hector (23, Reading – Chelsea, 5.4 million)
Ja-Cheol Koo (26, Mainz – Augsburg, 5 million)
Nikica Jelavic (30, Hull – West Ham 4.1 million)
Felipe Melo (32, Galatasaray – Inter, 3.7 million)
Papy DJILOBODJI (26, Nantes – Chelsea, 3.5 million)
Aaron Hunt (28, Wolfsburg – Hamburg, 3 million)
William Vainqueur (26, Dinamo Moscow – Roma, 3 million)
* Source of Data is Transfermarkt.