The Spanish Giant Real Madrid have reached an agreement with the Ligue 1 runners-up, AS Monaco for the World Cup first striker and Colombia starlet James Rodriguez.
A story that was rumoured lately a lot, seems to come to end, as the Galacticos have signed AS Monaco star James Rodriguez, Cadena Ser reports.

Screenshot : Mundo Deportivo
Earlier on Sunday, the 23-years-old James Rodriguez has arrived in the Spanish Capital, and his pictures in Madrid have leaked all over the web (image above). How serious this deal is suggests and the fact that many stores in Madrid already started to sell Real Madrid's jersey with number 10 and the name, James.
After the World Cup end, James himself sparked Real Madrid interest after saying that he wants to join the Champions league winner. Real Madrid prompted fast, and sent a offical bid for the Colombian player. There were a lot of reports about correct bid, from 90 to 80 millions but the Spanish Cadena Ser reported that the deal was agreed on a €70m bid.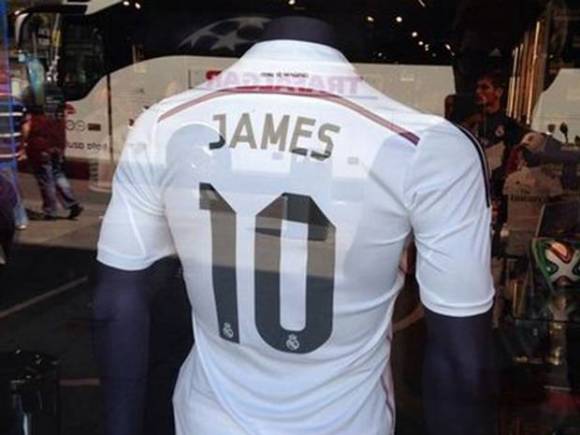 James should receive the number 10, and his salary should be arround €7m. Some reports suggested that Real Madrid will send one of his player to AS Monaco, but that was no part of agreed deal. Still, most likely Real Madrid will sell some of the midfielders like Isco, Khedira and Di Maria for whom there is a lot of interest from the Premier league clubs.
This is the second Real Madrid reinforcment for the new La Liga campaign as previously they bought Bayern Munich midfielder, Toni Kroos
Real Madrid next season could look like this: Modric, Kroos, Bale, James, Ronaldo, Falcao ?. Scary!