The Barcelona defender, Gerard Pique will be missing the first 4 matches of La Liga this season, as the Spanish football federation banned him after this attitude against the linesman on Spanish Super Cup match against Atletico Bilbao.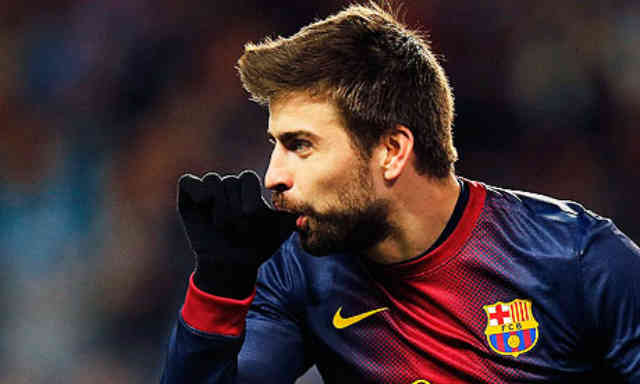 Gerard Pique was sent off on 58th minute after insulting the linesman on the absence of a offside flag against Aritz Aduriz. On post match interview , the main referee claimed that the Spanish international was sent off because he insulted his assistant and the defender would be banned from 4 to 12 matches for his behaviour.
Gerard Pique has claimed his regret on being angry, and he denies to have insulted the linesman : "I apologise for the attitude I used to protest with the linesman, it was not correct," he wrote on Twitter on Tuesday."It was a very tense match in which a lot was at stake. However, at no time did I say any kind of insult towards him."
Anyway the Spanish FA didn't consider defender's words , but decided a 4 matches ban on him, so Luis Enrique have to handle the next 4 games against : Athletic Bilbao, Malaga, Atletico Madrid and Levante without his main defender. Pique is expected to return in action against Celta Vigo on 23 september.