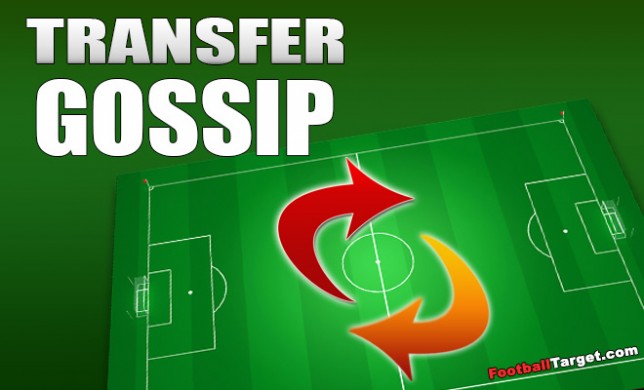 Transfer madness started already, but the biggest things are yet to come. Juventus already splashed €40million for Palermo's Dybala and have signed on a free transfer Khedira from Real Madrid. The Reds from Liverpool on a free transfer captured James Milner, Barca in a €10million deal signed Sevilla's Vidal, Real Madrid finished a deal regarding Porto's Danilo, while another Porto star, Jackson Martinez is on the verge of signing for AC Milan with Arsenal coming in with a late bid.
Still, the best thing yet have to come, and Footballtarget.com brings Top 10 Football Transfers which should be done this Summer.
10. (Cech – Arsenal) – A long-time first goalkeeper of the Blues Peter Cech Chelsea has expressed a dissatisfaction with his status in the team, after dropping from the first team by Courtois.
This 32-year-old Czech goalkeeper is in second plan of Jose Mourinho, due to Thibaut Courtois' fine form. As the most realistic option for Cech is Arsenal and it's believed that the Gunners would love to see Cech as their first goalkeeper.
9. (Cavani – Chelsea, Arsenal, Man Utd ) – Since he arrived from Napoli to PSG, Uruguayan Edinson Cavani proved again to be a goal machine. Chelsea have set their eyes on Cavani as Jose Mourinho and would like to see him in attack with Diego Costa. In addition to Chelsea for the Uruguayan player Manchester United have shown interest, while Wenger after losing Martinez to AC Milan might turn to Cavani.
8. (De Gea – Real) – Spanish GK is the first sish of the Los Blancos, Benitez and Real Madrid's president Perez see him as the first GK instead of Casillas who most likely will leave. The only problem is that Man Utd does not want only money for him and they want a player exchange as well. The Red Devils are keen on Karim Benzema, Gareth Bale and Ronaldo.
7. (Mandžukić – Juventus) – Atletico Madrid's striker Mario Mandzukic is on the move. Simeone is looking to buy another striker, while Mandžukić so far was linked with Man Utd, Liverpool, Wolfsburg, but as the most probable destination of the Croat will be a Champions league runner-up, Juventus.
6. (Geoffrey Kondogbia – AC Milan, Arsenal, Liverpool, Man Utd, Real Madrid) – AS Monaco's defensive midfielder was set as a key man to sign by Arsene Wenger. Real Madrid, Liverpool and Man Utd have turn their attentions to Kondogbia but Kondogbia recently has opened contract talks with AC Milan who is looking to revive the first team.